You might be asking yourself this question as you begin to determine the tastes and design of your wedding day dessert. Fortunately, this article is here to break down average wedding cake costs and assist you and your partner in making an informed decision when it comes to planning your cake.
The cost of your wedding cake will be influenced by a number of elements. You'll need to think about the size, style, flavours, frosting, and a number of people this cake should feed. All of these variables have associated costs, but by better comprehending them, you may personalize the ideal wedding cake to fit your desired wedding budget.
The average wedding cake cost is around $500. Of course, this number will vary based on the size of your wedding. In general, wedding cake pricing will range from $300 to $650. Wedding cakes on the less expensive side might cost approximately $125, while more costly creations may cost upwards of $800.
When you take the cost per slice into account, the average wedding cake price is about $2.50 to $8 per slice. Larger cakes with multiple levels will most likely be around $12 per slice.
Wedding Cake Factors: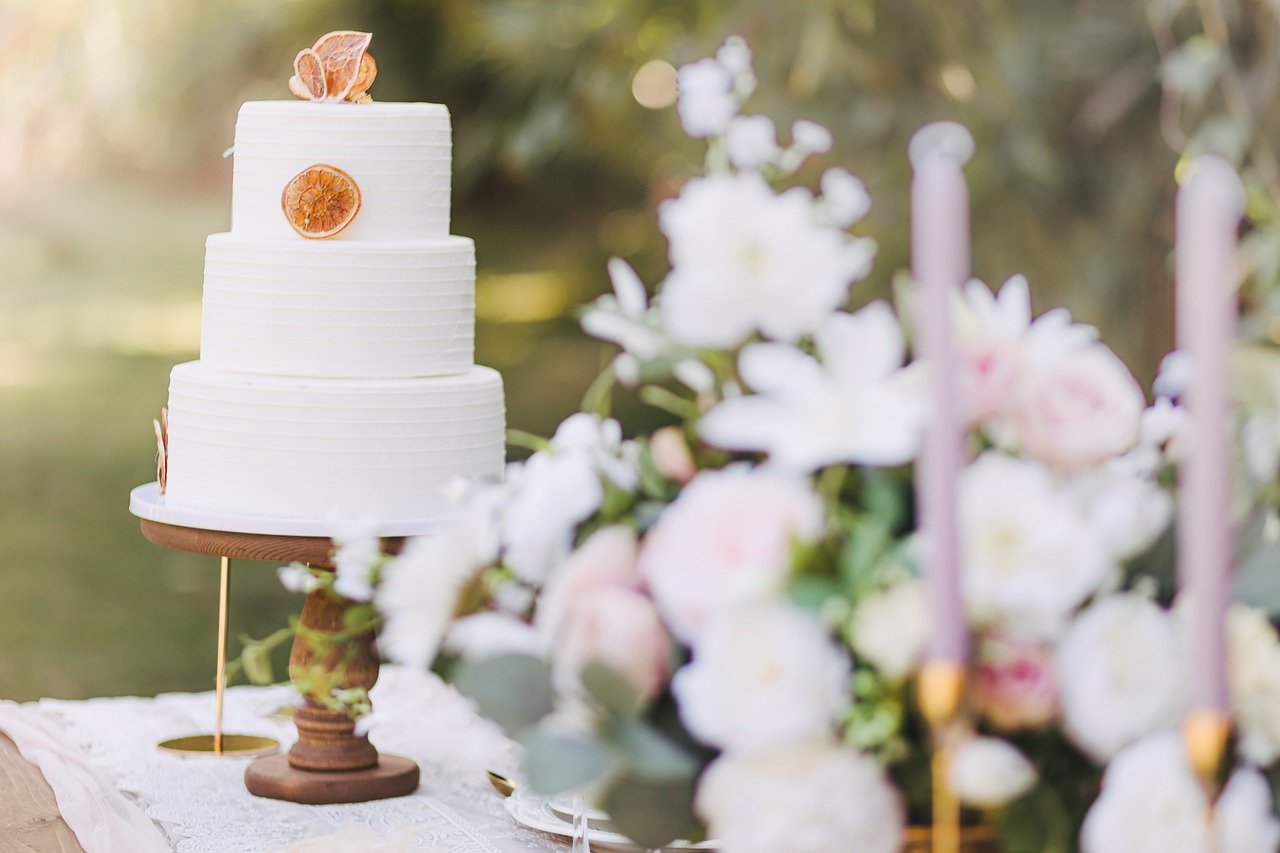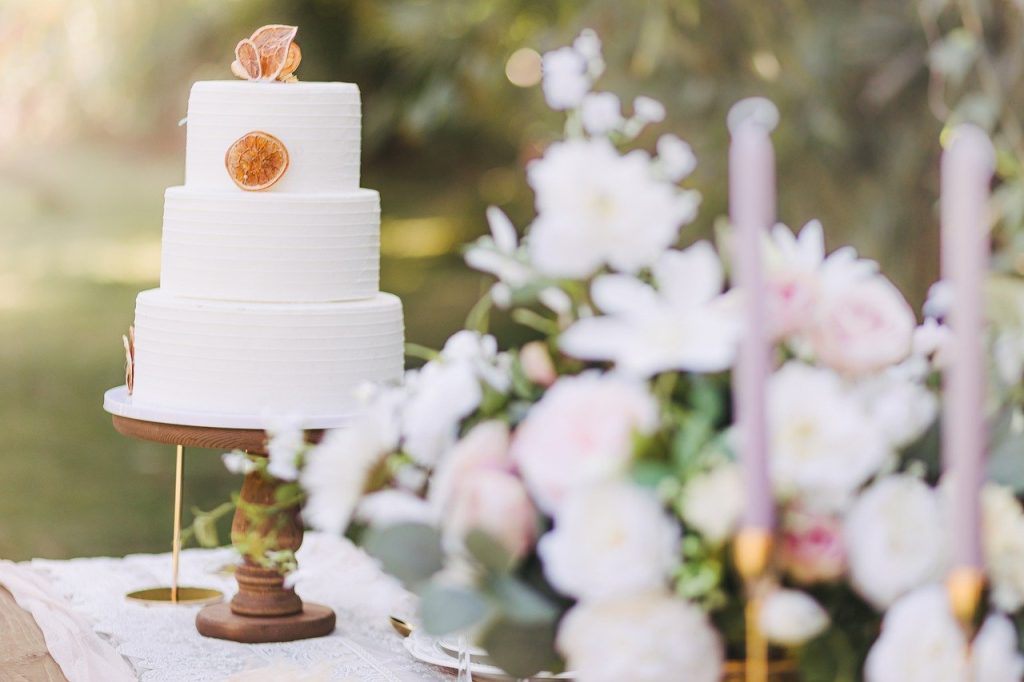 The cost of your wedding cake is ultimately determined by a number of factors. Let's look at 5 variables that may influence the price of the cake.
1. The Baking Company's Costs
To begin with, you must think about who will be creating your cake. For example, the cost of a high-end bakery that specializes in wedding cakes may be greater than that of a local bakery. Another element to consider is the time it takes to create your cake. If you want your wedding cake completed more quickly, you'll have to pay extra for the quick service.
2. The Ingredients
Another element to consider is the ingredients required to produce your desired wedding cake. If you choose a typical cake with standard tastes, you'll spend about the same amount on your wedding cake. However, if you want particular elements that will need to be sourced outside of the country or if you have a special dietary requirement that must be met, such as being vegan, gluten-free, low carbohydrate, keto diet-friendly, or allergy-friendly, you'll almost certainly have to pay more.
3. The Wedding Cake Flavors And Frosting Costs
Now let's talk about wedding cake flavours and frosting. When you're tasting wedding cakes, you'll choose the greatest cake, icing, and filling flavour combinations. While wedding cakes do not need to be filled, if you decide to add one, that will incur an additional cost. The icing on a wedding cake is generally made of buttercream. Gum paste or fondant may be used to give a smoother appearance, while gum paste or fondant might raise the overall price of your wedding cake.
4. The Design And Extra Details Of Your Wedding Cake
After that, you and your spouse must select the design and additional features of your wedding cake. What is the size of the cake going to be? How many layers do you want it to have? What form would you choose for it? What colours are you considering? Do you intend on using extra icing decorations like fondant flowers or edible gold leaf highlights?
The answers to each of these questions will have an impact on the cost of your wedding cake. Obviously, the larger you need it and the more features you want, the more expensive your wedding cake will be.
5. Delivery Fee
The delivery fees for a wedding cake are determined by the size, design, and flavour of your chosen cake. The transportation of a wedding cake to your reception is quite complex because it must be handled with care while staying within the specified temperature range in order for the delicious treat to arrive in one piece.
The distance your cake must travel to be delivered is another factor that will influence how much you pay for your wedding cake. Tipping your delivery drivers for their service will add to the cost of the event. You'll also need to think about where you'll keep your wedding cake, whether or not you'll need a dessert stand, and even a funny wedding cake top.