The wedding cake will almost certainly be on the menu. They're always fashionable and stunning, no matter how old you are. However, a macaron wedding cake may be the right choice for you if you want something different.
Macarons and macaron wedding cakes may be stunning when presented on an attractive, sophisticated wedding cake stand. The display appears to be esthetically appealing, as well as inviting, by combining one or two towers of varying heights with a little cake or some extra sweet goodies.
Would a macaron wedding cake be out of place with your style? Take another look. These tiny desserts can be displayed in a variety of ways while still providing distinct tastes and even hand-painted designs. Utilizing the colour palette of your wedding to match the design of your macaroon wedding cake. Alternatively, you could use seasonal flowers to complement the rest of your floral arrangements.
How, then, should you go about preparing for this sort of present? If you're serving your macaron tower with additional food, I recommend offering each guest one macaron. But if you're simply planning on creating a stand-alone structure to make a statement, how many macarons per person should you use? It is recommended to use two macarons per person.
Consider a macaron wedding cake for your big day? Here our favourite ideas to display this beautiful sweet are discussed below.
1.) Keep It Simple
Is your wedding going to be small? Cakes can be a pain to serve, but macarons are simple. Create a little display while still incorporating many lovely features.
2.) Opt For Pastel
Macarons look fantastic in pastel hues, but they look especially lovely when paired with a pastel cake. For a beautiful wedding sweet, we love the idea of combining the two.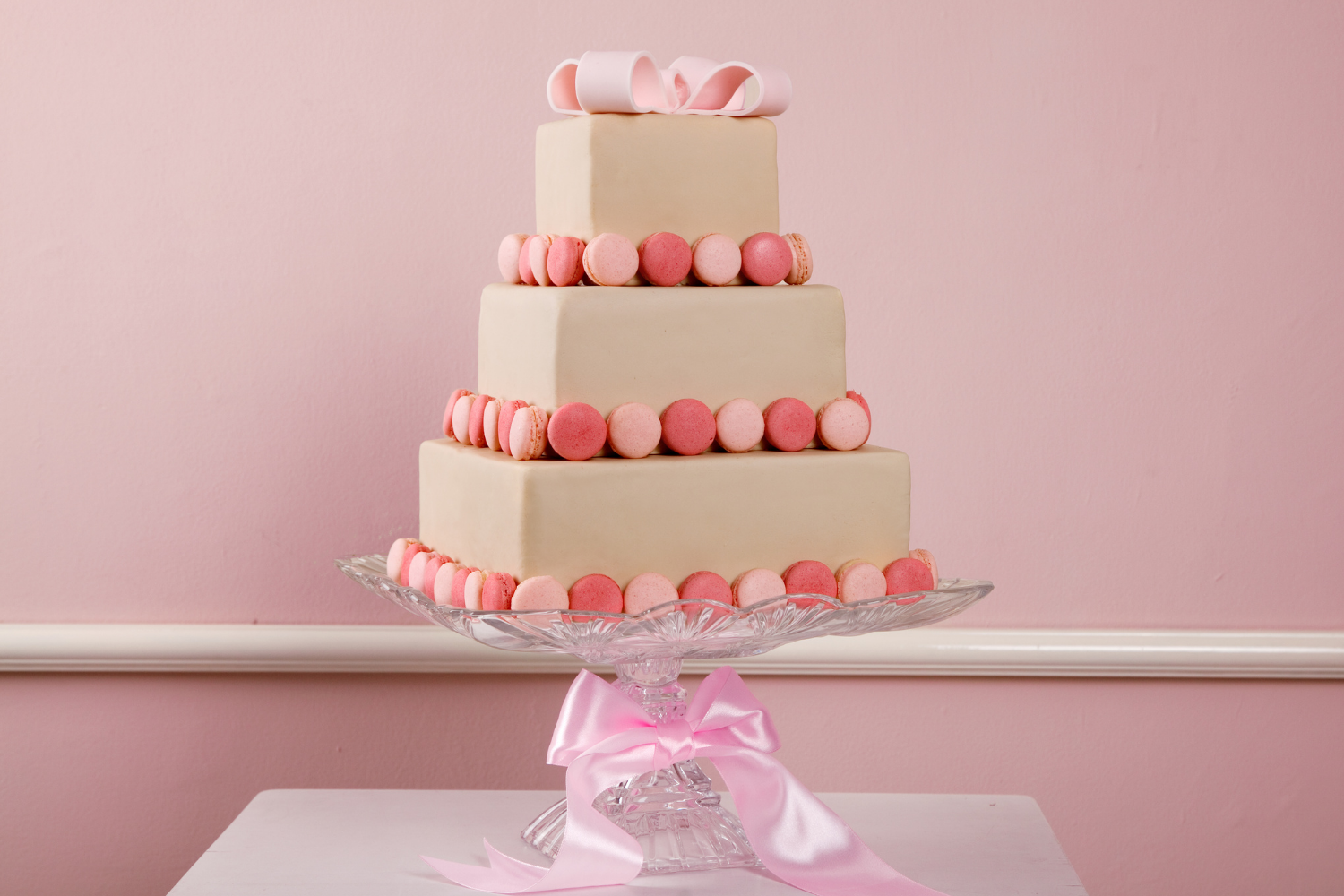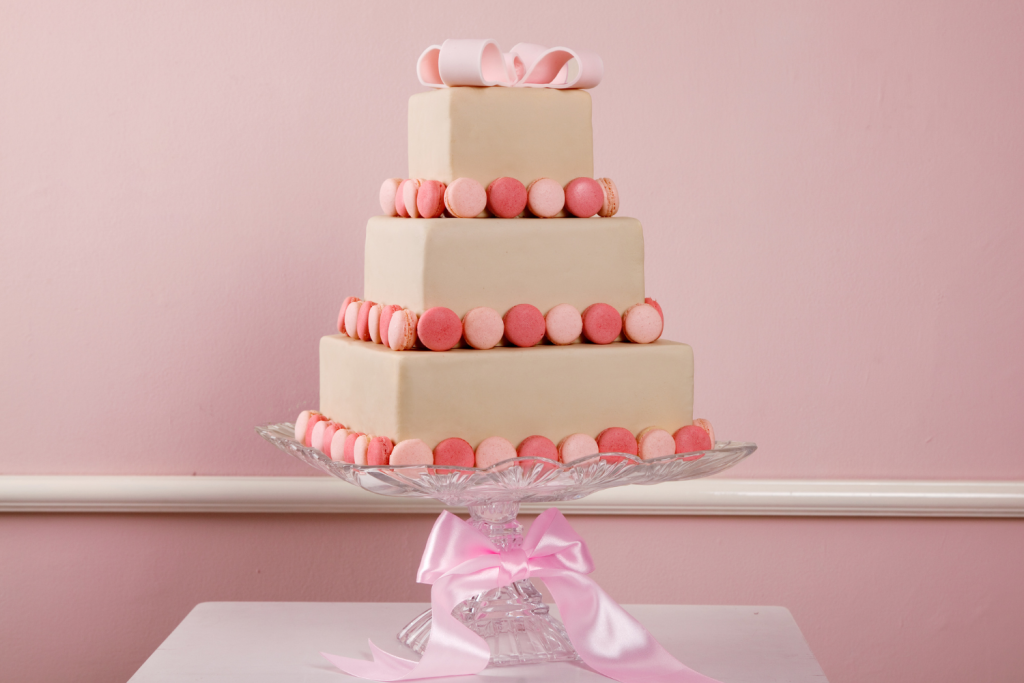 3.) Pair With Roses
Do you want to put up a romantic display? Roses will undoubtedly make the grade. For a feminine touch, adorn a basic, white macaron tower with many pink roses.
4.) Create a Cascade
Macarons offer a wide range of shapes, sizes, and themes for wedding cakes. If you don't want to go without the usual tiered wedding cake design, consider using macarons to create a lovely waterfall for added flair!
5.) Top With Florals
A macaron tower on its own is sufficient, but adding fresh blooms will only improve it. Pairing beautiful flowers from your bouquet or table arrangements with your design take it to the next level.
6.) Choose Handpainted Designs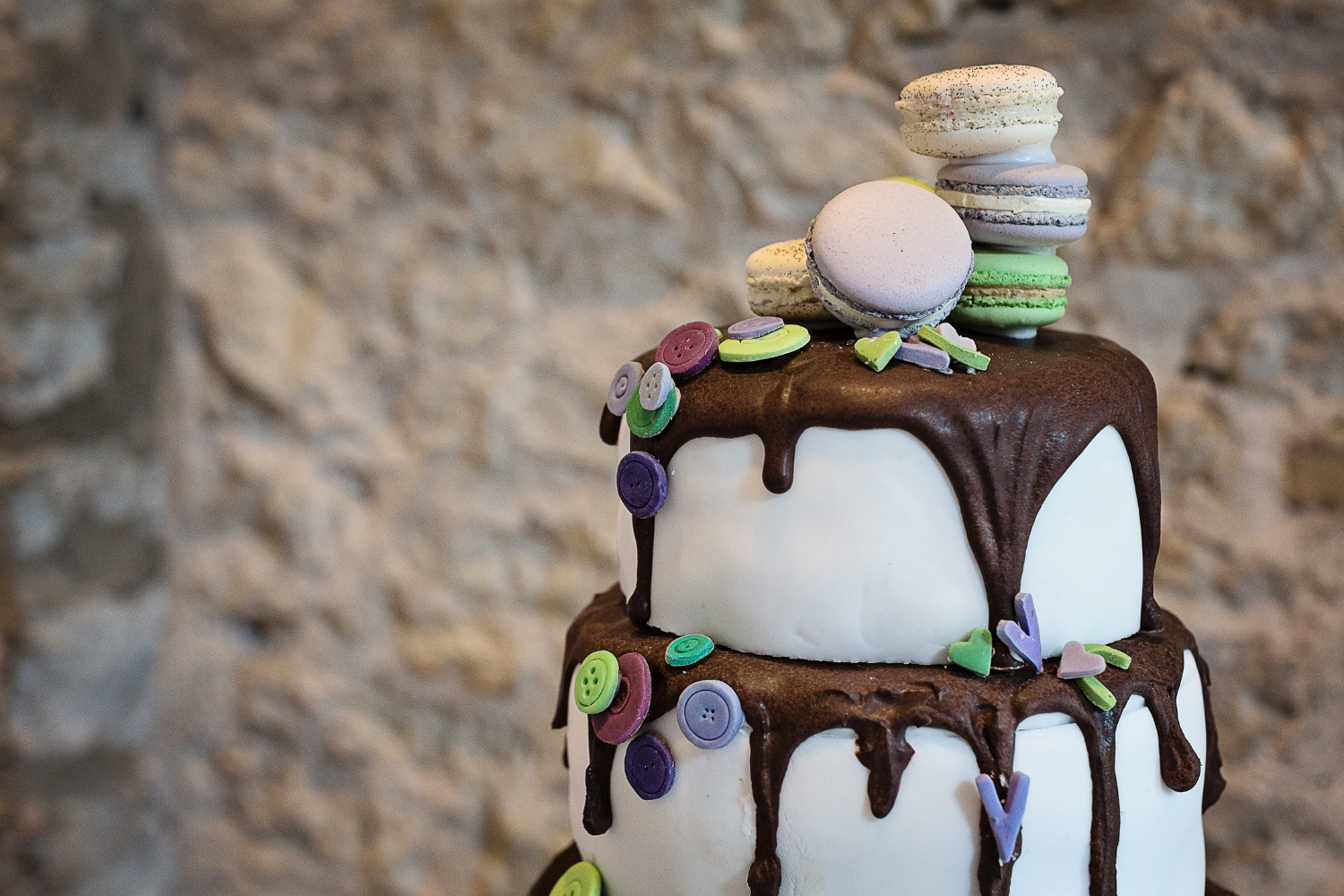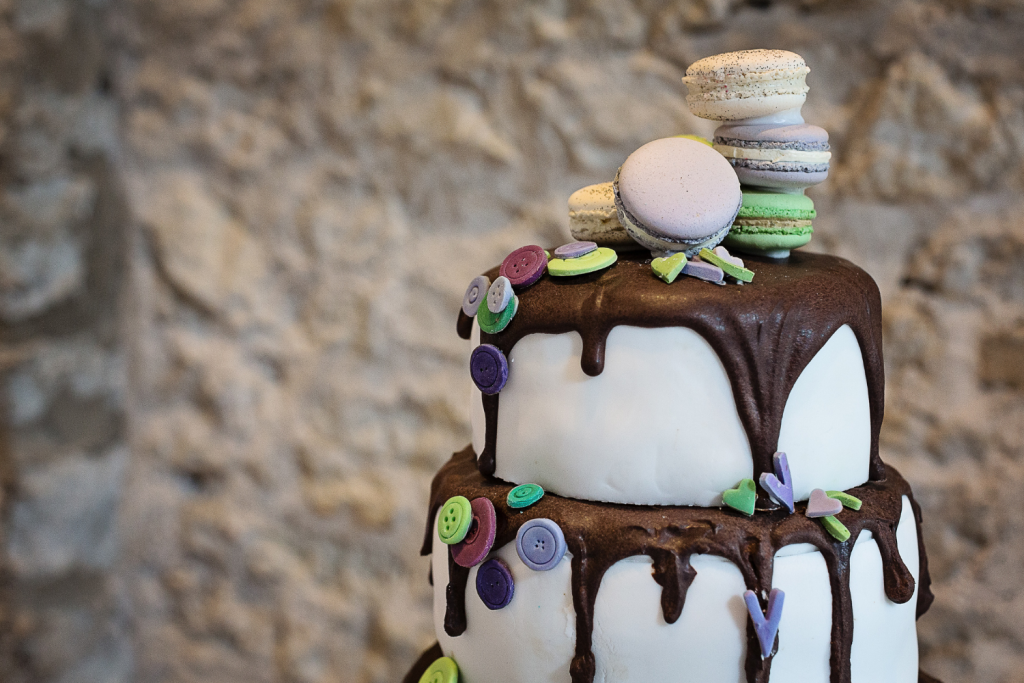 A macaron wedding cake isn't only for the traditional white and gold. Incorporate a variety of bright colours together with abstract painted designs for a genuinely distinctive sweet.
7.) Be Bold With Gold
Are you ready to go all out with your wedding desserts? Add vivid flowers to top off your macarons and painted meringues, and use lots of gold in both.
8.) Add a Ribbon
A macaron wedding cake is stunning, and it's especially lovely in a pastel colour scheme. But the most beautiful aspect of this presentation? A lovely pink ribbon to tie everything together.
9.) Pair It With a Pretty Cake
A single-tiered cake is fantastic in its own right, but adding macarons on top makes it even more appealing. We adore the colour combination used in this lovely arrangement, which is finished with beautiful flowers.
10.) Pair White And Pink
Keep the colour scheme wonderfully basic for a lovely wedding. This display, which features white and pink linens, a white cake stand, and lots of beautiful macarons, is adorable.