Cheese, on the other hand, may very well be among our most loved things. Cheese wheel wedding cakes, on the other hand, have never been more popular.
Cheese wheels can complement your wedding cake with a more sophisticated yet rustic foodie vibe, from creamy brie to sweet Wensleydale. Cheese wheels adorned with grapes and figs, or berries and flowers make an unusual alternative to your traditional wedding cake or a stylish variation on your usual dessert or late-night snack. However, while we're experts on the benefits of chocolate biscuits and Bailey's buttercream when it comes to choosing the appropriate tiers for a cheese wheel, we need some expert help.
1. Place a larger order for the top (smallest) tiers.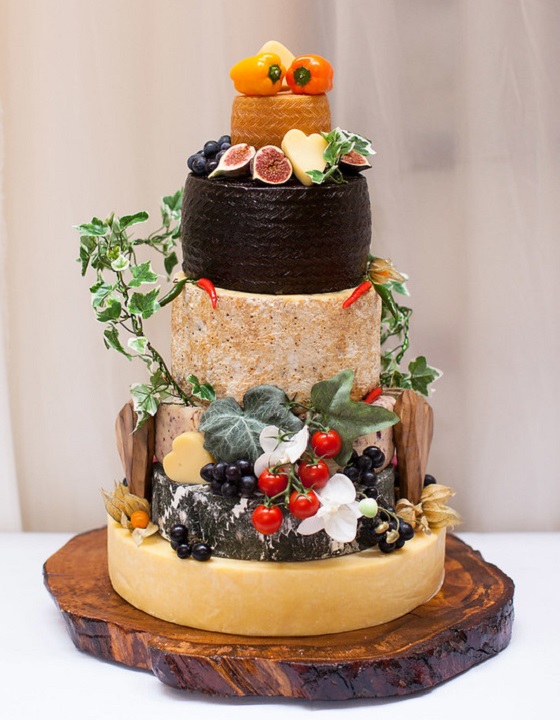 Most people buy a cake without realizing how much cheese will be on top! As you move up the tiers, the cheeses get smaller. You may sometimes receive a tiny piece of cheese on the very top to share among all your guests.
If you want everyone to get an equal amount of cheeses, buy a few extra of the smaller "top-tier cheeses" and serve them after the cake has been cut.
2. Make sure you've previously tasted all of the cheeses in your wedding cake.
Taste is crucial-you want guests to be wowed by the cheeses in your wedding cake. Cheesemongers who are good will let you sample the cheeses before you buy them. If you don't have a fantastic cheese shop nearby, though, some of the best ones will allow you to purchase a sampler box of your favourite varieties by mail.
3. Size and color also matter.
The finest cheese wedding cakes will be beautiful as well as delicious, and while the size isn't everything, pick your cheeses such that the layers rise in nice increments with at least a 2cm wide gap between each one.
To make the cake look more beautiful, add a little colour to it (you may use cheeses such as Sparkenhoe Red Leicester or Shropshire Blue, but you can also do so with fruit decorations).
4. Balance tastes and textures.
A cheese wedding cake shouldn't have cheeses that are all identical in flavour and texture! This can be a problem if you solely focus on the diameter of the cheese rather than its colour, texture, or taste. So exercise caution while selecting.
Consider choosing three or four styles—at a minimum, a hard, soft, and blue—but don't forget about adding a block of goat cheese and a crumbly Lancashire, Cheshire (or Wensleydale), or other firm cheese. Because the harder cheeses are likely to be the most popular, you'll want plenty of them.
5. You may build your own.
The Courtyard Dairy, as well as the most excellent cheesemongers, will allow you to book an appointment so that you can sample cheeses and make a cheese wedding cake to your personal specifications. However, you may prefer to construct your own.
If you enjoy a specific cheese, tell your vendor to slice it into flat circles rather than wedges so that you may construct layer after layer.
6. Don't be scared to use a softly ripened cheese in the bottom layers.
Although a softly ripened cheese will deform under the weight of the cheeses above it, there are a few things you may try.
Cut a small hole in the centre of the soft cheese and place an egg cup in it. The following layer will then sit on top of this, so you'll be unable to see the egg cup. Use three egg cups with a cake plate on top if using a big cheese.
7. Give your cake a boost.
You may give your cake a little more height in a cheap manner. Between each layer, use glass tea-light holders to add height to the cake while also providing space for you to decorate.
8. Small may be attractive.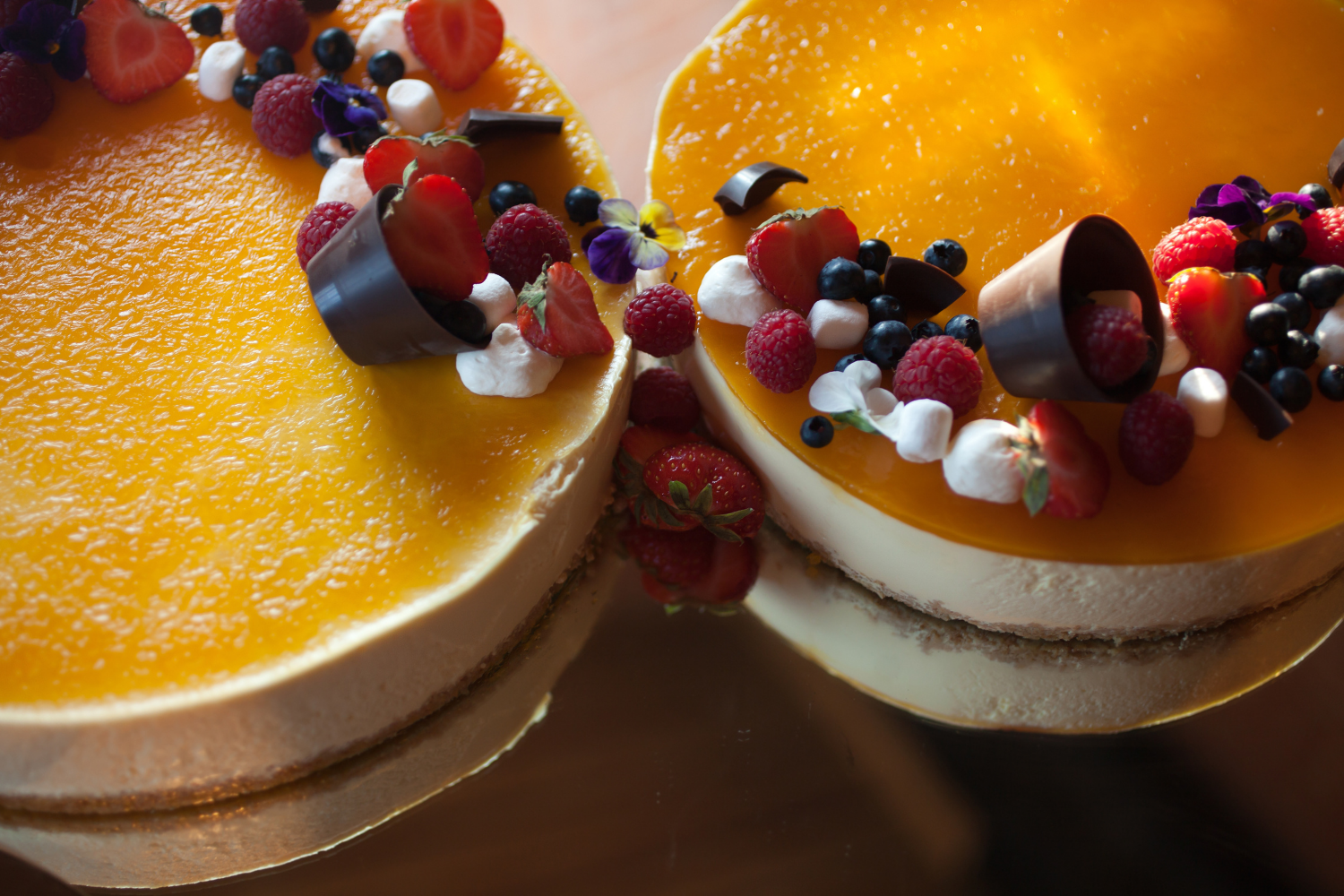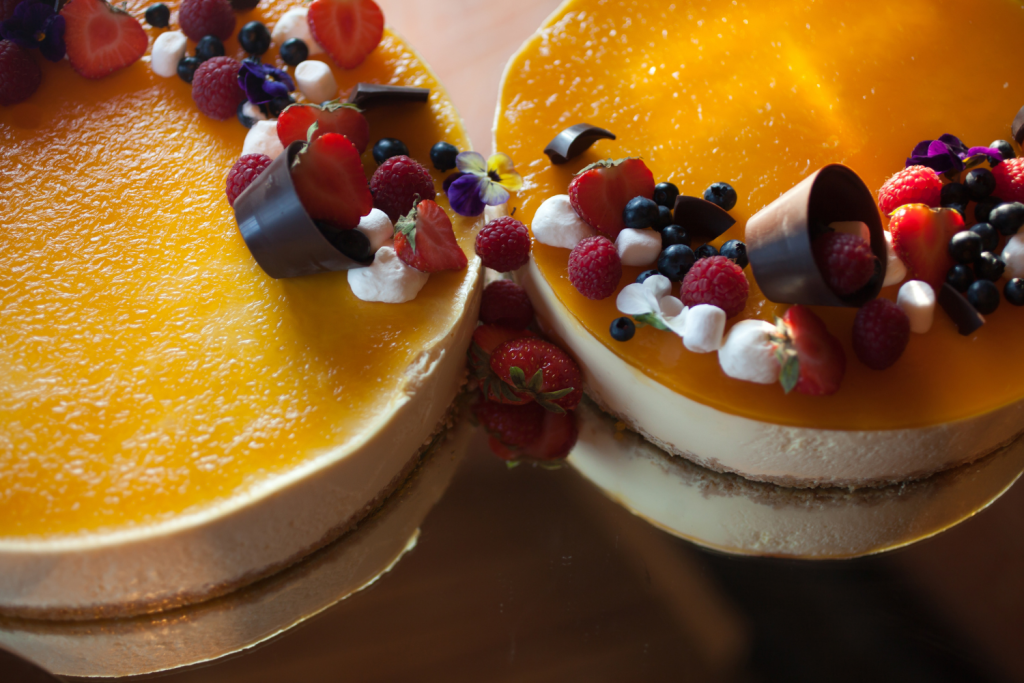 You could make an individual tiny cheese wedding cake for each distinct table using something unusual or different. You can make a delicious cheese table cake with Tunworth Camembert and Dorstone goat's cheese, for example!
9. Serve your cheese at room temperature.
So leave it out of the fridge for a few hours before you cut it — not too long, though, or it could start running down the aisle!
10. How much cheese do you need for a cheese plate?
For a person, 70g–100g of cheese per occasion is perfect. If it's a significant component of the meal, make it twice as big.